$1.1 billion in economic development projects coming to Fishers, including Indy Fuel as new event center tenant
Wednesday, September 14th
FOR IMMEDIATE RELEASE:September 14, 2022
MEDIA CONTACT: Fishers: Ashley Elrod, elroda@fishers.in.us; 317.903.9825Thompson Thrift: Jennifer Franklin, jennifer@spotlightmarcom.com, 949-427-1385
Editor's note: Mayor Fadness will hold media availability from 11 a.m. - 1 p.m. Media assets available here. $1.1 billion in economic development, entertainment projects coming to Fishers
Thompson Thrift plans next expansion of Fishers District with event center and entertainment district
Hallett Sports & Entertainment announces Indy Fuel as anchor tenant at new event center
Stevanato Group doubles down on Fishers investment following BARDA contract
Andretti Autosport to establish global HQ, museum at Indianapolis Metropolitan Airport property
FISHERS, IND. – Fishers City officials announced today more than $1.1 billion in economic and entertainment investments. This is the largest single-day announcement in Fishers' history. The projects will be presented to the Fishers City Council on Monday, September 19.
Thompson Thrift's Next Phase of Fishers District
Thompson Thrift, the master developer of Fishers District, shared its plans to bring more neighborhoods of the popular culinary and entertainment destination to Fishers. The $550 million in additional developments will include new retail, restaurant, entertainment, and residential options within a walkable and vibrant community setting. The development will be located east of I-69 between 106th and 116th Streets southeast of IKEA.
The expanded Fishers District will be anchored by an event center that will host sporting, theatrical, and entertainment events for up to 8,500 spectators. Indy Fuel owner Jim Hallett announced the Indy Fuel would call the event center its home beginning with the 2024-2025 season. Fans and patrons alike will experience entertainment in a new way with family suites, enhanced areas for hosting, and modern fan experiences. 
The overall expansion of Fishers District includes Slate, a previously announced multi-family and garden home community with direct access to Fishers District; The Union, an expansion of the lifestyle, multi-family, and entertainment options at the District which, upon completion, is visioned to include approximately 250 luxury apartments, 60,000 square feet of retail and restaurants, 150 hotel rooms, and up to 80,000 square feet of Class A office space in a vertically stacked environment; and The Commons, home to the new Fishers event center and additional new-to-market restaurant, retail, and entertainment destinations, as well as additional residential options.
"This is a monumental day for our city," said Mayor Fadness. "Fishers is thriving and today's announcement demonstrates that our momentum isn't slowing down. Since 2019, residents and visitors of Fishers have enjoyed The Yard at Fishers District with a demand we haven't experienced elsewhere. This announcement to expand the District into even more neighborhoods is exciting news from an entertainment perspective, but also because of the economic development promise to come. This expansion not only answers the call from CEOs and employees looking for restaurants and entertainment but can now be home to our schools' graduations and statewide sporting events."
Indianapolis-based Thompson Thrift, a full-service real estate company, will act as the master developer for the Fishers event center and the surrounding neighborhood districts. The company has vast experience in commercial development and focuses on ground-up mixed-use and retail development across the Midwest, Southeast and Southwest. In Fishers, Thompson Thrift previously developed The Yard at Fishers District. 
"We are excited to grow our presence in the ever-expanding community of Fishers," said Ashlee Boyd, Thompson Thrift managing partner, commercial. "Part of our mission is to positively impact the communities we serve. By attracting new businesses, new jobs and more entertainment to Fishers, we are confident this development will enhance the experience of those living in and visiting this dynamic community."
Once complete, the Indy Fuel, the professional hockey minor league affiliate of the NHL's Chicago Blackhawks, and Hallett Sports & Entertainment will officially move its headquarters from the Indiana State Fairgrounds to Fishers with the event center serving as the team's primary facility. Hallett Sports & Entertainment will manage the event center and provide day-to-day operational and booking management. The Indy Fuel currently utilizes the Fuel Tank, located in Fishers, for its practice and residential facilities.
 "I'm thrilled to bring the fun and excitement of Indy Fuel hockey and its fan base to Fishers," said Jim Hallett, owner of the Indy Fuel and chairman of Hallett Sports & Entertainment. "We are beyond excited to not only bring the Fuel to Fishers, but also have Hallett Sports & Entertainment manage the new facility for the community.  We intend for the event center to be the best facility of its size anywhere, create unique experiences for fans, families and groups, and bring a multitude of different types of events and attendees to the city and region."
Stevanato Group's Expansion
Stevanato Group announced in June 2021 their intent to build a 200,000 square foot facility in the Fishers Life Science and Innovation Park with a $140 million investment to build their facility and hire 250 employees for their high-wage, innovation positions. In early 2022, Stevanato executives approached the City of Fishers to share their plans to further invest in their planned facility. Stevanato will present a proposal to the Fishers City Council to update its total investment to $512 million with a plan to hire a total of 515 employees by 2031.  The Stevanato facility will open in early 2024.
"Stevanato's additional commitment to Fishers is incredibly encouraging for the market, this sector, and reaffirming Fishers' position as a destination for life science firms," said Mayor Fadness. "By more than doubling their investment in Fishers, Stevanato's position as a global leader will undoubtedly positively impact our community and regional neighbors."  
Andretti Global's Headquarters
Andretti Autosport announced in late August its intent to build and establish its $200 million global headquarters at the Indianapolis Metropolitan Airport's undeveloped business park property. The headquarters will bring Andretti's operations for all racing entities, research and development, and history museum to one campus location. Pending City Council approval, the facility will break ground in late 2022 and open early 2025.
The Fishers City Council will vote on economic development agreements for Stevanato and Andretti Global at its next council meeting on September 19.  The Council will also initiate the introductory financing for the event center and begin the rezoning process for Thompson Thrift at the same meeting.
For more information about this announcement, visit thisisFishers.com/NextChapter.
###
About FishersThe City of Fishers is a suburb of Indianapolis, Indiana, located in Hamilton County, and is consistently nationally ranked as a top place to live. Under the leadership of Mayor Scott Fadness, Fishers is known as a smart, vibrant, and entrepreneurial city through its neighborhood development, dedication to supporting high-growth companies, and innovative city processes. With a population of 101,171 (2021, U.S. Census Bureau). Fishers is one of the fastest growing communities in Indiana and has received national accolades for entrepreneurship, livability, and safety. City branding guidelines and logos can be downloaded here.
About Thompson Thrift Real Estate CompanyThompson Thrift is an integrated full-service real estate company with offices in Indianapolis and Terre Haute, Indiana, Denver, Houston and Phoenix. Three business units drive Thompson Thrift's success—Thompson Thrift Residential which is focused on upscale Class A multifamily communities and luxury leased homes, Thompson Thrift Commercial which is focused on ground-up commercial development, and Thompson Thrift Construction, a full-service construction company. Through these business units, Thompson Thrift is engaged in all aspects of acquisition, development, construction, leasing, and management of quality multifamily, mixed-use, retail, industrial and commercial projects across the country. We are passionate about our customer's success and strive to ensure our projects not only meet the needs of our customers but also the communities we serve. For more information, please visit www.thompsonthrift.com
About Indy FuelThe Indy Fuel, proud ECHL affiliate of the National Hockey League's Chicago Blackhawks and the American Hockey League's Rockford IceHogs, begin their ninth season on Friday, October 21, 2022.  Lock in your seat for every second of the action with a Fuel season ticket membership. For more information, please visit www.IndyFuelHockey.com.
About Stevanato GroupFounded in 1949, Stevanato Group is a leading global provider of drug containment, drug delivery and diagnostic solutions to the pharmaceutical, biotechnology and life sciences industries. The Group delivers an integrated, end-to-end portfolio of products, processes and services that address customer needs across the entire drug life cycle at each of the development, clinical and commercial stages. Stevanato Group's core capabilities in scientific research and development, its commitment to technical innovation and its engineering excellence are central to its ability to offer value added solutions to clients. To learn more, visit stevanatogroup.com.
About Andretti GlobalAndretti Autosport, led by racing legend Michael Andretti, boasts a wide racing portfolio rooted in tradition and designed for success.Under the banners of Andretti Autosport and Avalanche Andretti Formula E, the Indianapolis-based team fields multiple entries across the INDYCAR SERIES, Indy Lights, the FIA Formula E World Championship and the IMSA Prototype Challenge LMP3 division. The team also competes as Walkinshaw Andretti United in the Australian Supercars category through partnership with Walkinshaw Racing and United Autosports. Additionally the team fields an entry in the Extreme E championship via Andretti United Extreme E.The global racing enterprise boasts four INDYCAR SERIES championships, five Indy Light titles, one Pro Mazda championship, a Silver Class GT4 Championship and has captured victory five times at the famed Indianapolis 500.  The team also holds two X Games Gold Medals and five U.S. rallycross championships. To share in the Andretti story, please visit online at AndrettiAutosport.com and follow on social media with #AllAndretti.
Wintertainment and Do317 Night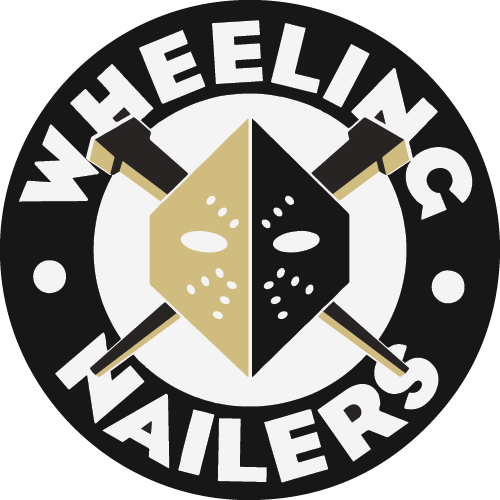 WHL
Wheeling Nailers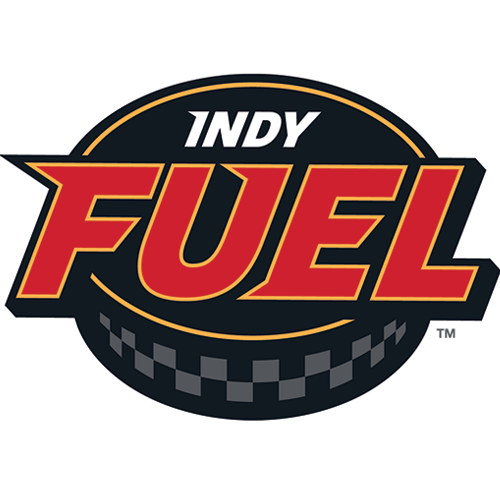 IND
Indy Fuel
Peanuts- A Christmas Celebration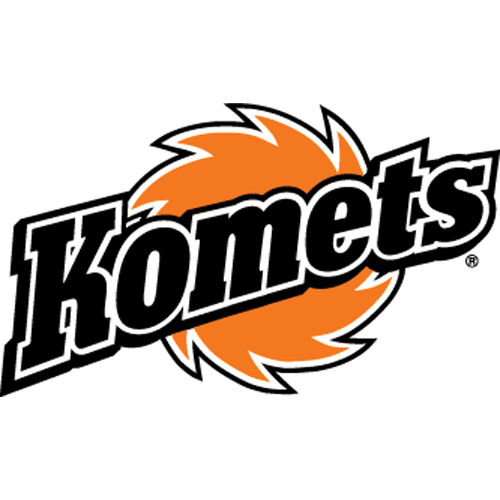 FW
Fort Wayne Komets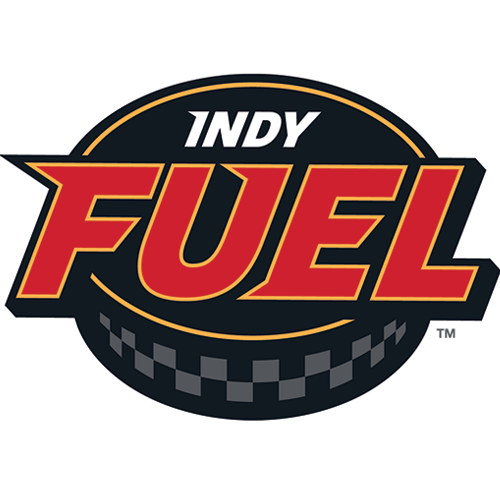 IND
Indy Fuel
Wintertainment & Teddy Bear Toss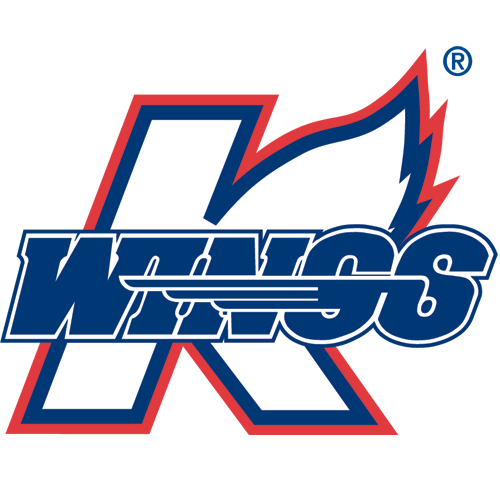 KAL
Kalamazoo Wings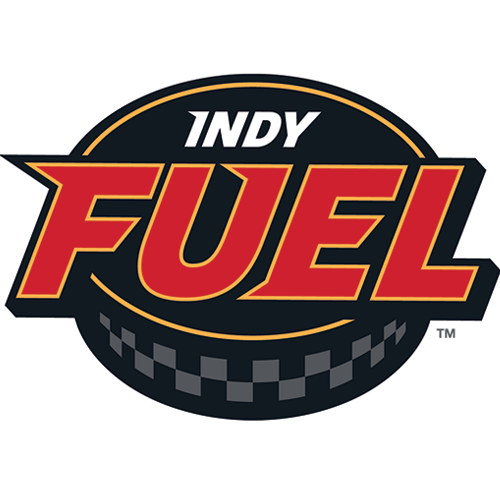 IND
Indy Fuel
Zach Driscoll Named ECHL Goaltender Of The Week
INDY FUEL PIT STOP: WEEK 7
FUEL WIN SHOOTOUT BATTLE FOR FIVE STRAIGHT
Sign up for our email newsletter to be the first to know about news and upcoming games!